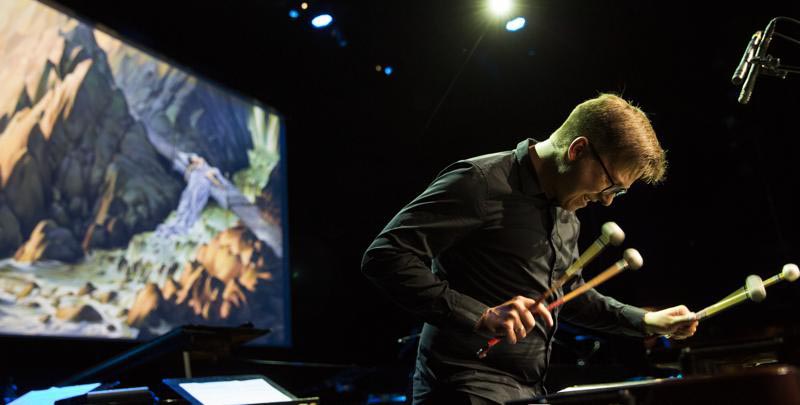 Rostislav Balciunas® Creative Workshop
Individual classes:
marimba and vibraphone
orchestral instruments
drum kit
electronics and experimental music
musical theatre
Duration of classes 30, 45 and 60 minutes (see section Prices)
An extensive range of different instruments is provided:

Marimba Yamaha YM 5100 – 5 octaves
Marimba Yamaha YM 2400 R – 4 1/3 octaves
Vibraphone Yamaha YV-810×2
Yamaha Beech Custom + Zildjian Kcustomcymbalsset drum kit
3 xylophones, bells, set of timpani  Adams, all the necessary small instruments, percussion

More than 4 different spaces for classes
This is a practice aimed at developing the skill of interaction and balance with a partner on the stage.
5 classes (duration of each one is – 2 hours)
Cost – 10 000 rubles
To participate in the ensemble practice it's necessary to prepare (learn) parts in advance, before the start of classes in Gnessin Summer School.
Participation in the module is possible only in case when a student has at least 3 individual classes of 60 minutes each with R. Balciunas.
The training aimed at developing thinking and imagination, strengthening the body of a musician with the help of "body-percussion", as well as emancipation and elevation of the spirit of the artist through theatrical practices.
The training program includes:
2 open lessons on musical art training with Р. Balciunas;
2 workshops with a theater master;
1 master class with a leading drummer in Russia.
Duration of every meeting is 2 hours
Cost – 10 000 rubles
About «MusArtImproVe»
The training is suitable for both drummers and representatives on other creative specialties.
Age of participants doesn't matter.
The schedule of classes  and the names of invited teachers will be announced later.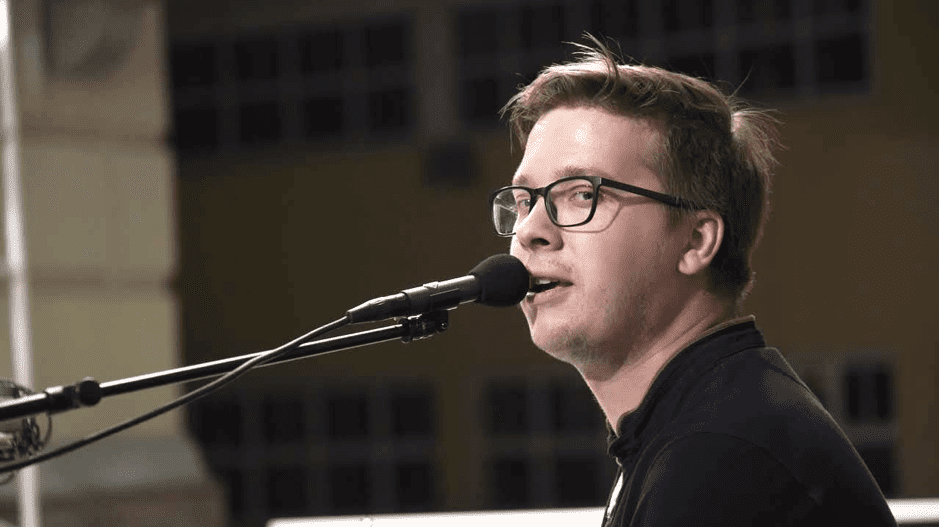 IMPORTANT!
You can choose the number of classes and additional programs you need
or use the following programs with a 10 % discount:
«Con Fuoco»
7 individual classes (60 minutes) + module «Art of Playing in Ensembles» + training «MusArtImproVe»
Cost – 43 200 rubles (without discount – 48 000 rubles)
«Alla breve»
7 individual classes (60 minutes) + module «Art of Playing in Ensembles» + 2 any «MusArtImproVe» training classes.
Cost – 30 600 rubles (without discount – 34 000 rubles)
«Molto»
4 individual classes (60 minutes) + module « Art of Playing in Ensembles »
Cost – 23 400 rubles (without discount – 26 000 rubles)
Bonuses:
Official presentations by «Yamaha –Russia» and «FORTE ltd» will be held in the framework of Rostislav Balciunas Creative Laboratory
3 free (for R.Balciunas Creative Laboratory members) creative meetings from R. Balciunas.
Free attendance of Rostislav Balciunas's "Magic Rhythm" (August 7, 2019, 9 p.m., open-air)
Every evening Jam – Session for everyone!
Concerts, performances by the best students of the Creative Laboratory at Gnessin Summer School concerts.
RostislavBalciunas®