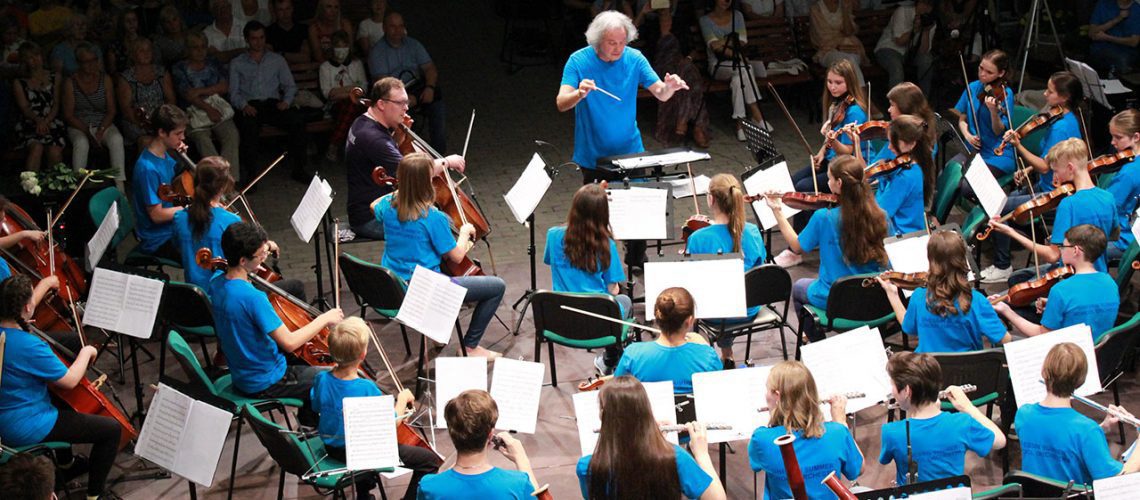 Symphony Orchestra
Gnessin Summer School Symphony Orchestra
(6 – 16 August 2020)
Repertiore:
Mendelson. Violin concerto, e-moll
Soloist is a winner of Gnessin Summer School competition "The best performance of Mendelson Violin Concerto"
K. Schumann. Piano concerto, op. 7, a-moll
A. Dvořák. Symphony #9 "From the New World»
Conductor is Honored Art Worker of Russia Mikhail Khokhlov 
Assistant Conductor is Honorary Worker of Culture of Moscow Gennadiy Shamin
The practice course in the symphony orchestra includes 5 group (since August 6) and 6 summer rehearsals, as well as a performance at Gnessin Summer School Gala concert.
The rehearsals time:
August, 6 – from 1 p.m. to 3 p.m.
August, 7-16 – from 11 a.m. to 2.30 p.m.
Cost – 8800 rubles (the cost of the course doesn't take into account the mandatory entry fee of 3 000 rubles)