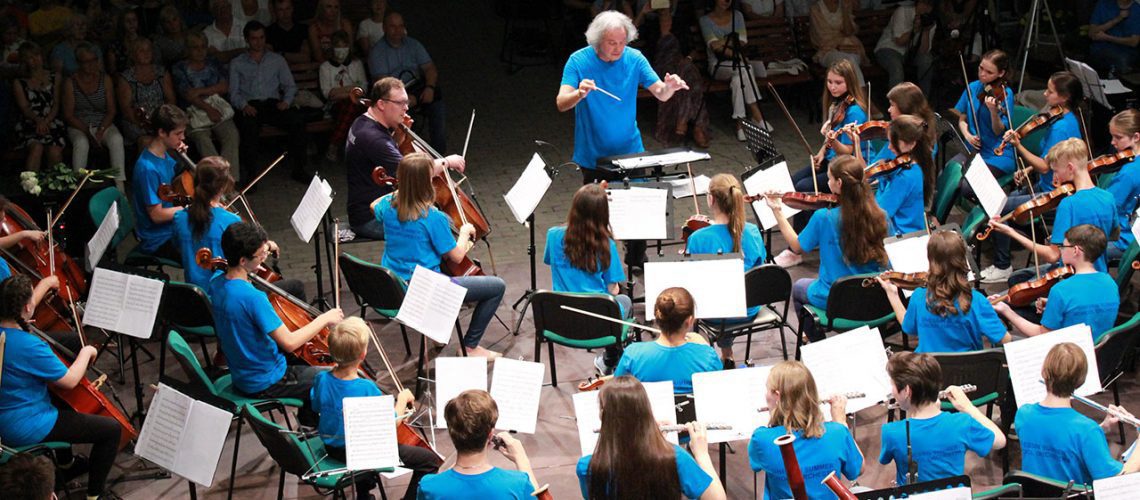 Symphony & Chamber Orchestras
Gnessin Summer School Symphony Orchestra
(5 – 15 August 2019)
Repertiore:
P. Tchaikovsky Piano Concerto № 1
Soloist is a winner of Gnessin Summer School competition "The best performance of Tchaikovsky First Piano Concerto"
D. Shostakovich Symphony № 5
Conductor is Honored Art Worker of Russia Mikhail Khokhlov 
Assistant Conductor is Honorary Worker of Culture of Moscow Gennadiy Shamin
The practice course in the symphony orchestra includes 5 group (since 5 August) and 6 summer rehearsals, as well as a performance at Gnessin Summer School Gala concert.
The rehearsals time – from 11a.m. to 12.15 p.m., from 1 p.m. to 2.30 p.m.
Cost – 8800 rubles (the cost of the course doesn't take into account the mandatory entry fee of 2 000 rubles)
---
Gnessin Summer School Chamber orchestra
(5 – 15 August 2019)
Repertoire:
W.A. Mozart A Little Night Serenade Download
Second musical piece will be announced additionally.
Conductor is artist of State Academic Symphony Orchestra "Evgeny Svetlanov" Semyon Elizarov
To participate in the chamber orchestra, performers are required on musical instruments, such as
Violin
Alto
Cello
Double bass
The practice course in the chamber orchestra includes 10 rehearsals (since 5 August) and a performance at one of the Gnessin Summer School concerts.
The rehearsals time – from 3 p.m. to 5.30 p.m.
Cost  – 8 800 rubles (the cost of the course doesn't take into account the mandatory entry fee of 2 000 rubles)