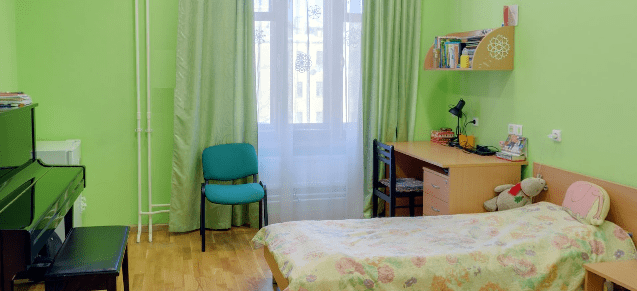 Accommodations
The Student House is located within the building complex of the Moscow Gnessin School of Music.  See Virtual tour (building C)
Please note, that the number of spaces in the Student House is limited.
In the Student House there is a fully equipped kitchen, washing machine, ironing room, and a lounge.
For the harpists, we provide the instruments by Camac (France), Aoyama and Lunacharsky Factory.
The Cafeteria will be open from 9.00 to 18.30 for the whole duration of the Summer School.
 The dates of stay:
Check-in – 4-5 August 2020
Check-out – 17 August 2020
Type of rooms in the Student House:
Rooms for 2-3 persons:
Equipped with a separate bathroom and a shower
Equipped with a piano Essex (Steinway & Sons)
Price (for 1 person per day):
50 € (overall duration is 11 days)
The number of spaces is limited
The cost of rooms is paid by the participants on the day of arrival to Gnessin Summer School at Organizing Committee.